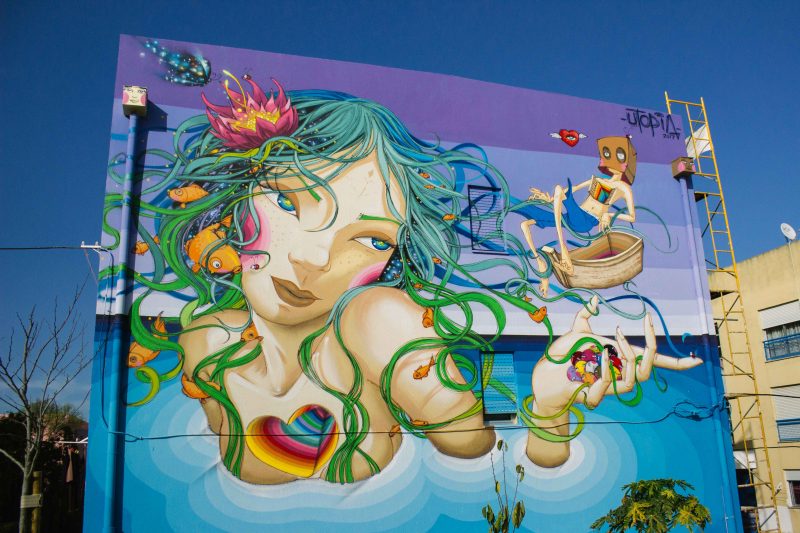 Let us give you a very good reason to visit Setubal in Portugal
9 artworks into an open air gallery
ACUPARTE organized the festival, this association is headed by Smile1art, an artist already known from the most attentive "locals". Another of the organization partners was Setubal Council through the project " Nosso Bairro, Nossa Cidade ". A municipal initiative that aims to strengthen the ties and civic participation of the neighborhood community of Bela Vista and surrounding communities.
Bane & Pest, the Brazilian Utopia, the German Norm, the Spanish Tretze and the Portuguese Nark, Samina, Smile, Gonçalo Mar and Projecto Matilha, decorated nine gables, each one in the its own style, with reasons that easily associate with the neighborhood.
Already during the painting and the initiatives that made up the exhibition, the receptivity of the inhabitants was noticed in front of this initiative that turns one of the marginal neighborhoods of the city of Setúbal into one of the most beautiful galleries of urban art of Portugal.